Based on the feedback of a client from me, I would like to warn against new fraudulent payment requests after registration of an EU trademark.
In the context of registrations to the commercial register, payment requests are normal and even the commercial register warns against such letters. Most applicants should therefore be warned. However, in the context of applications for an EU trade mark, these letters are not yet too frequent, but seem to be increasing again at the moment. An example of this is the current letter from a Hungarian provider, which is very perfidious, so that it must be very careful that this is NOT a request for payment from the EU Trademark Office.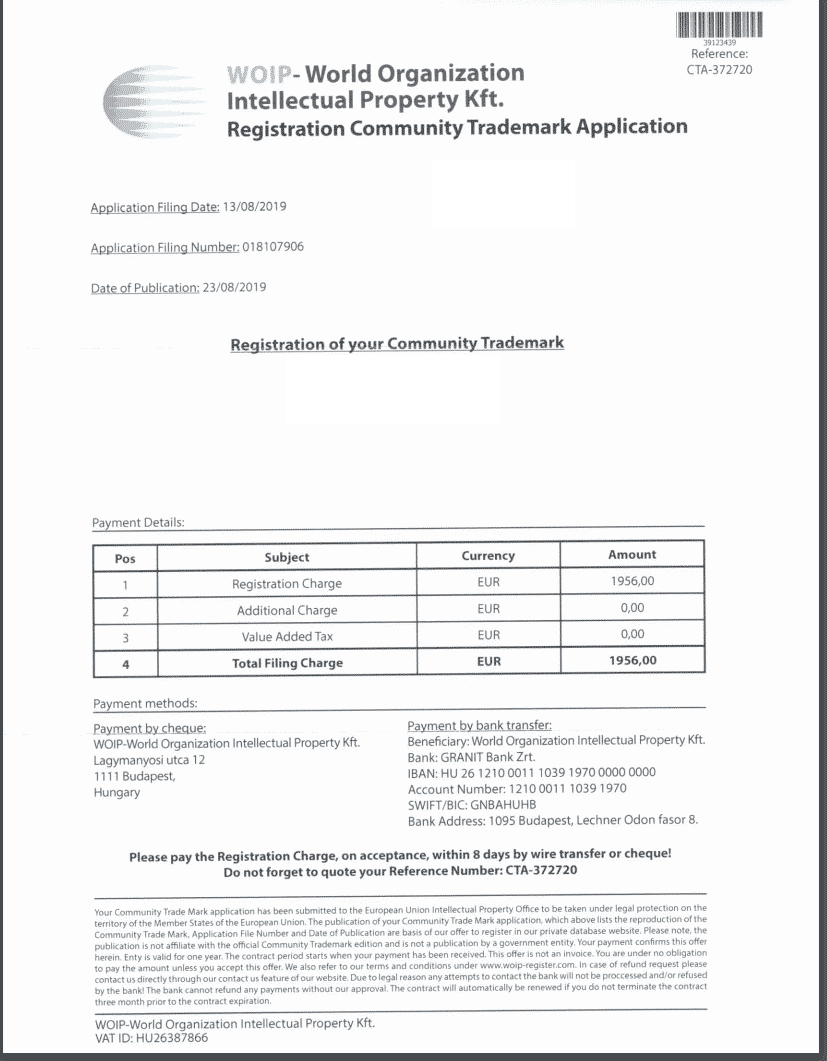 Self-employed and founders should always take a close look before any funds are transferred. As part of my comprehensive start-up consultation, I am always available for clients via e-mail, telephone or Skype for exactly such cases.
However, established companies must also ensure that employees are trained and sensitized as part of the distribution of tasks. Too often, one has to experience how such invoices are settled in a short and painless manner by accounting staff and the like, without entrepreneurial experience. As a rule, recovering such a sum from outside the EU is only possible with great effort.