Repackaging of medicines is trademark violation!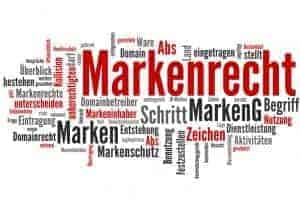 In the preliminary injunction procedure for the repackaging of a cancer drug by a drug importer, the 6th Civil Senate of the Higher Regional Court of Cologne, by judgment of 11.10.2019, upheld the plaintiff pharmaceutical company.
The applicant is the proprietor of the trademark rights for the drug. It has placed the medicine on the market in a package with an anti-tampering device, which makes it recognisable to open it. The defendant importer must open the original imported packaging before distribution in Germany in order to ensnare a German-language package leaflet. She then wants to repackage the drug into its own new packaging with new safety features.
On the basis of its trade mark rights also in the original packaging, the applicant has requested that it be prohibited from doing so. The 6th Civil Senate of the Higher Regional Court of Cologne has upheld a decision of the Regional Court of Cologne in which the application was granted.
In support of its argument, it stated, in essence, that the repackaging of the goods planned by the defendant infringed the applicant's trade mark rights. Repackaging is also not necessary in view of the EU Counterfeiting Directive. The safety features should protect the supply chain from the entry of falsified medicines into the supply chain and the protection against counterfeit medicines is of a very special nature, as human health and lives are of the highest importance. However, the Anti-Counterfeiting Directive allows an importer to replace a safety feature.
Consumers must be aware of who is responsible for the damage to the original safety feature. Even if the separation of the film remains recognizable below a new safety feature to be applied, this underlines the responsibility of the importer for opening and re-closing. The high level of protection of the Counterfeit directive is respected by the fact that it is transparent who is responsible for the content of the open and re-sealed packaging. Then the situation would be comparable to repackaging. In this case too, the consumer knows who opened the original package and is responsible for the content of the new packaging.
For its part, the importer must ensure that it itself opens and recloses packaging which is properly sealed and has not been damaged by a safety feature.