It's Monday morning and I just came across a graphic that shows that as an IT company you can hardly keep track of the numerous current EU standards (whether directives or regulations, etc.). Yes, I am so honest. Not even I know them all.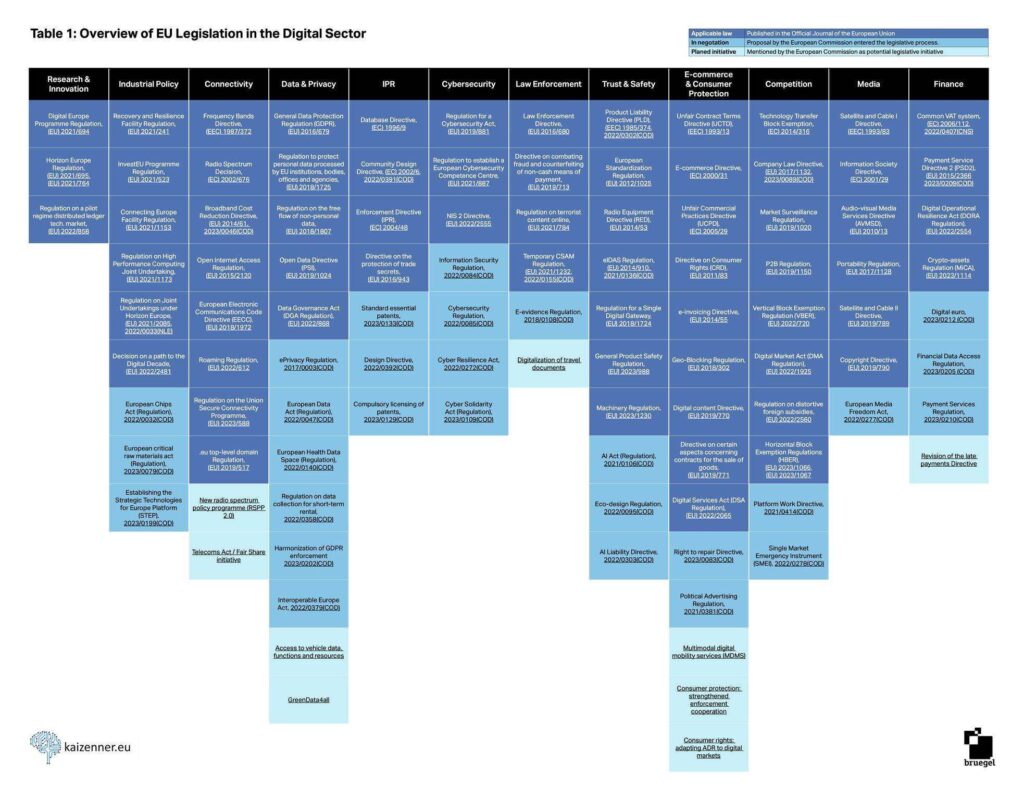 Exciting, isn't it? It is a diagram that represents the numerous, complex and constantly changing standards of IT law in the European Union.
Who kept track? And therein lies the humorous, albeit serious, question I'd like to pose today: "Does anyone seriously believe that you can get by in this complicated world of IT law without a lawyer?"
We are in an era where technology and law go hand in hand. Not only large companies, but also start-ups and individuals are affected by the complexity of IT law. Every website, software product, app, and digital service must comply with a variety of laws and regulations. From data protection to copyright, e-commerce to more specific areas such as cryptocurrencies and artificial intelligence, IT law is ubiquitous.
Attempting to address these challenges without legal counsel can be risky. Even if you know all the relevant laws (and who does?), there is always the risk of overlooking an important clause or misinterpreting a rule. Consequences can range from fines to business closures to serious legal problems.
So, Monday morning is saved…or not 😉